#15 – Jiuzhaigou Valley – China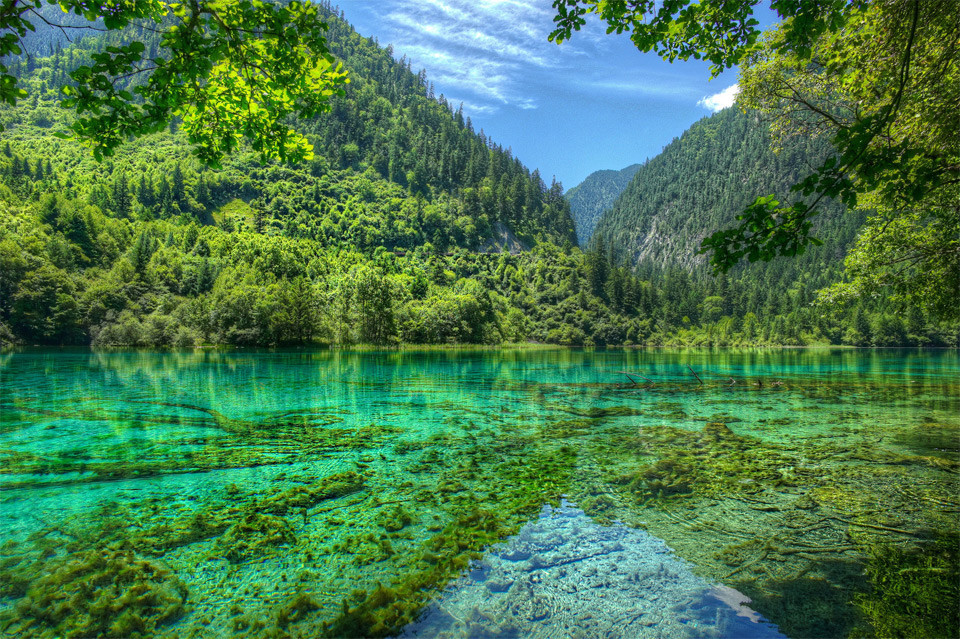 This valley is one of the most beautiful natural gems of the enormous People's Republic of China. This magnificent natural valley boasts with being at the same time a Chinese national park and a natural reserve. The whereabouts of this Chinese natural reserve and a national park is in the Chinese province of Sichuan.
What you will find when you come across this valley are numerous clear-water lakes, beautiful forests, and abundant flora and fauna.